Offshift Testnet Guide | Phase Two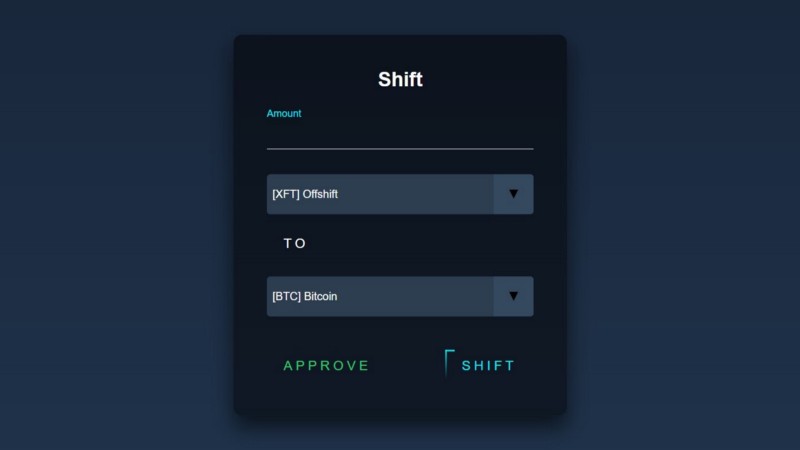 Price-Pegged Shifts Between Two ERC20 Assets on Ethereum Using Chainlink's Oracles
With Offshift's oracle announcement today —
Offshift Taps Chainlink to Provide Oracle Feeds for Its zkAsset Private Pegs
Offshift's Public Testnet Phase Two Is Now Live With Chainlink Oracles Integration
— we're pleased to also announce that phase two of our public testnet — price-pegged shifts between two ERC20 assets using Chainlink's oracles — is now live.
To try a price-pegged shift, be sure you have the MetaMask browser extension installed and follow the step-by-step instructions below!
1. Phase two of the Offshift testnet is on Ethereum's Proof-of-Authority blockchain, Rinkeby. Like we said in phase one, you can interact with Ethereum testnets using your mainnet Ethereum address, but to avoid any confusion or unintended transfers we highly recommend creating a new wallet to use just on testnets.
2. Once you've created a new wallet, use the dropdown box in the top of the MetaMask browser extension to select "Rinkeby Test Network."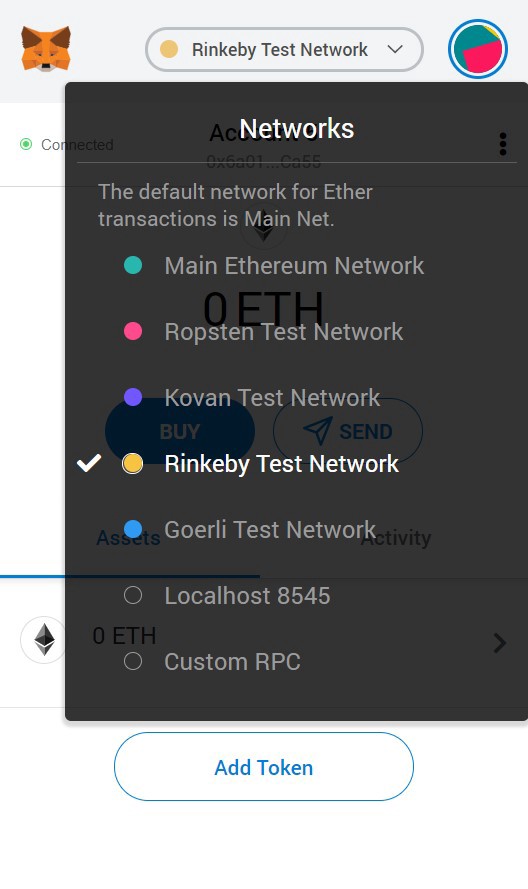 3. Next, you'll need to acquire some Rinkeby ETH from the faucet below:
Rinkeby Authenticated Faucet
_This Ether faucet is running on the Rinkeby network. To prevent malicious actors from exhausting all available funds or…_faucet.rinkeby.io
4. We'll be interacting with two placeholder tokens, xftT and zkB. You'll need to add these to MetaMask by selecting "Add Token," circled in the image below.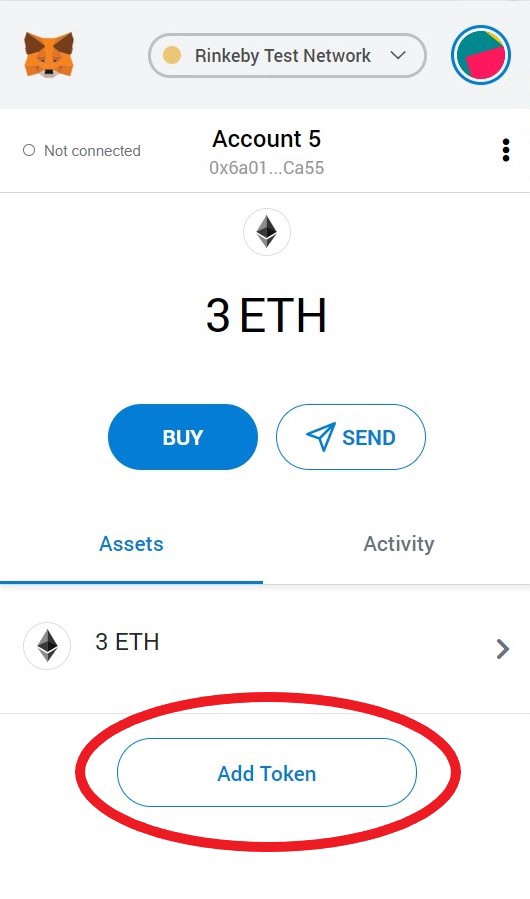 Then click "Custom Token."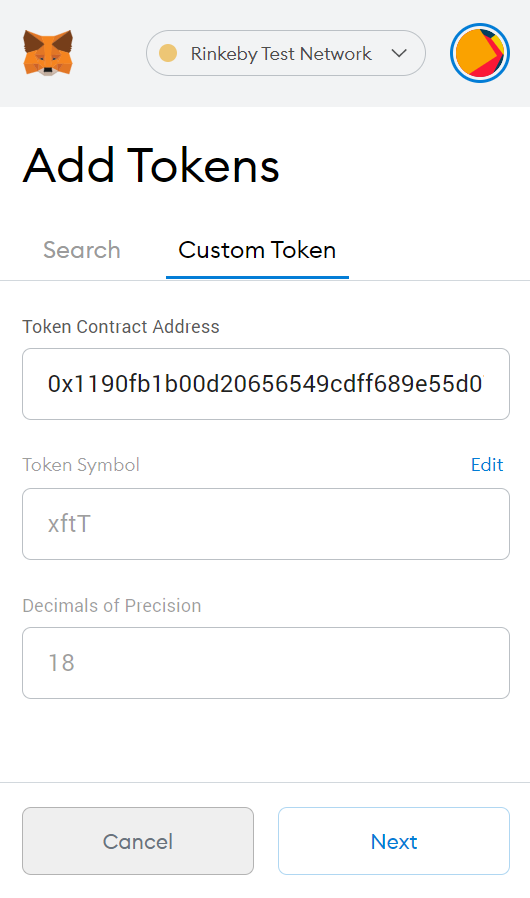 And copy/paste the xftT address below into the "Token Contract Address" field.
The "Token Symbol" and "Decimals of Precision" fields will auto-fill once you paste the contract address, then you'll click "Next," and "Add Token."
Repeat and also add zkB with the contract address below —
xftTEST-Asset (xftT): 0x1190fb1b00d20656549cdff689e55d072ba764f3
zkTEST-Asset (zkB): 0x0e1bff82509994170026f47f1d0857fb275c3003
5. Request some xftT tokens from our Ethereum Testnet Token Faucet by clicking the "XFTT (TESTNET) FAUCET" button
Then "Confirm" in MetaMask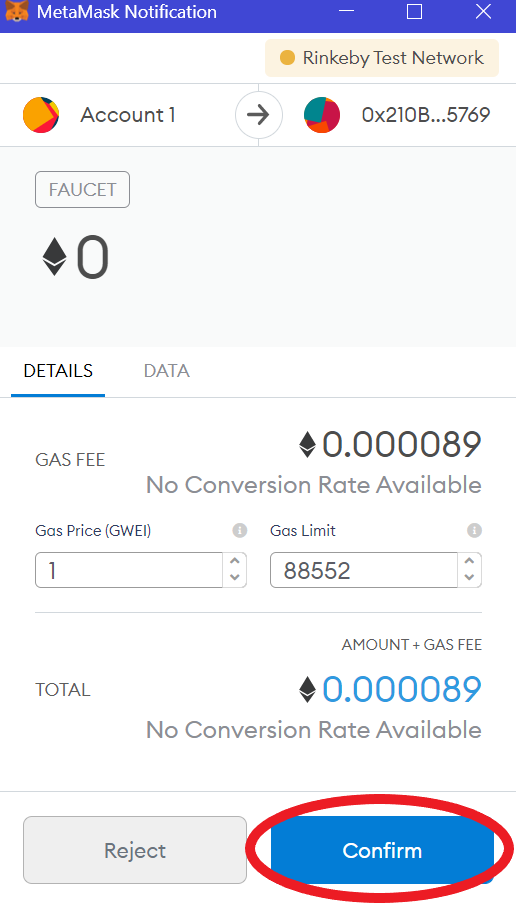 6. When you've completed the steps above, you should have both Rinkeby ETH and xftT tokens in your wallet. If you do, you're ready for a pegged shift!
7. Navigate to our Ethereum Shifting Dashboard.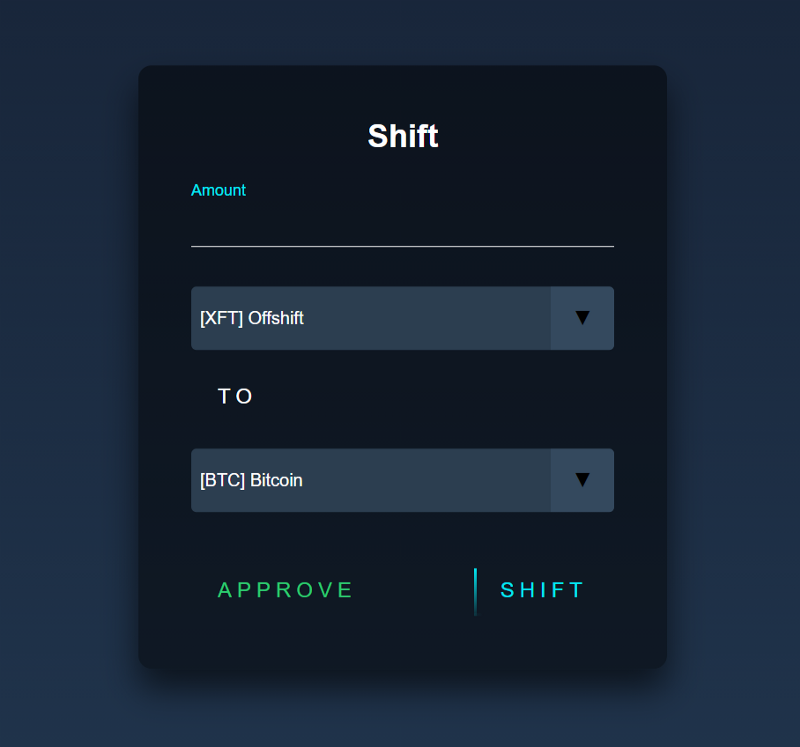 The two assets you added to MetaMask in step four, xftT and zkB, will represent the tokens you choose in the drop-down boxes here.
xftT will represent the asset you choose in the first box (XFT).
zkB will represent the asset you choose in the second box (BTC in the example above).
8. Select the asset you want to shift into, enter the number of xftT tokens you want to shift, then click "Approve."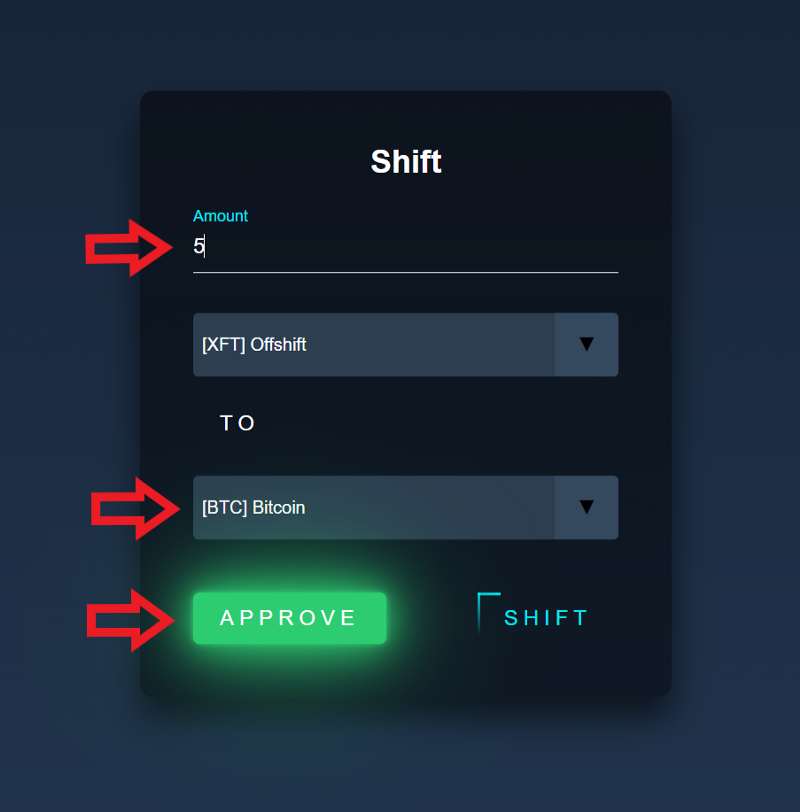 9. MetaMask will pop up and ask if you want to "allow https://offshift.io to spend your xftT?"
Click "Confirm."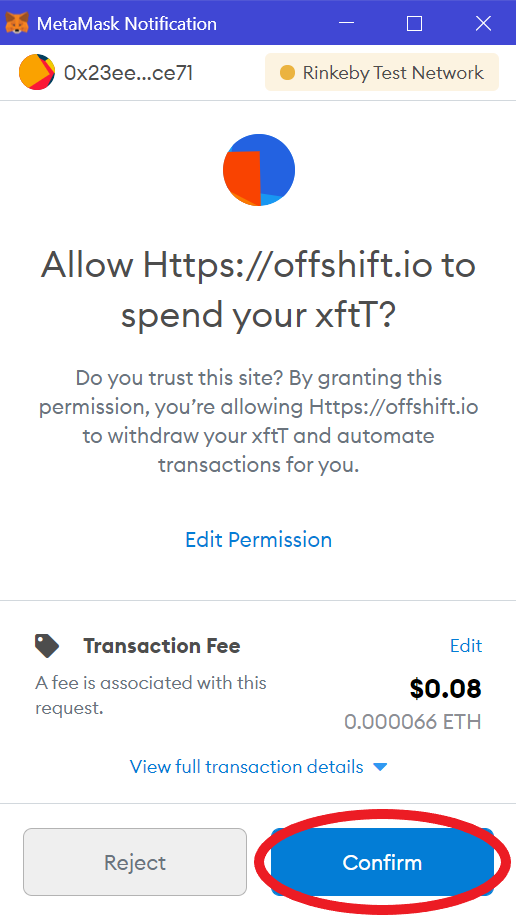 10. Once the transaction to approve the xftT spend has been confirmed (you can check confirmation status by clicking on the "Activity" tab in MetaMask), you're ready to shift.
Click "Shift" on the dashboard.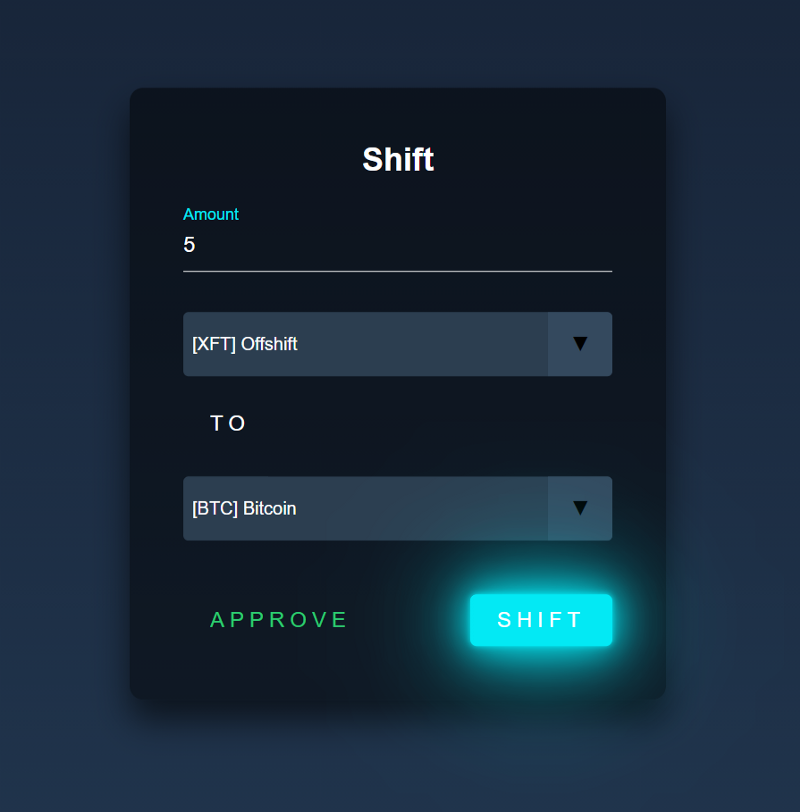 11. MetaMask will pop up again and ask you to approve the transaction. Click "Confirm."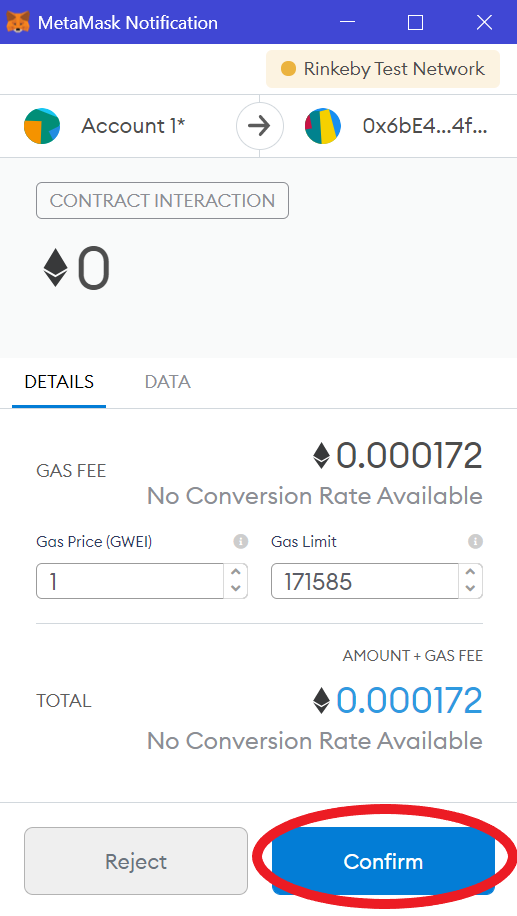 12. You've shifted! Your xftT will be burned and an equivalent value in zkB will be minted.
In the example above we shifted 5 XFT (represented by xftT) to zkBTC (represented by zkB).
Our wallet now shows 5 fewer xftT, and we've received 0.000161347646845205 zkB.
At the time this transaction was executed, 5 XFT = 0.000161347646845205 BTC in USD value, and that's the amount we received.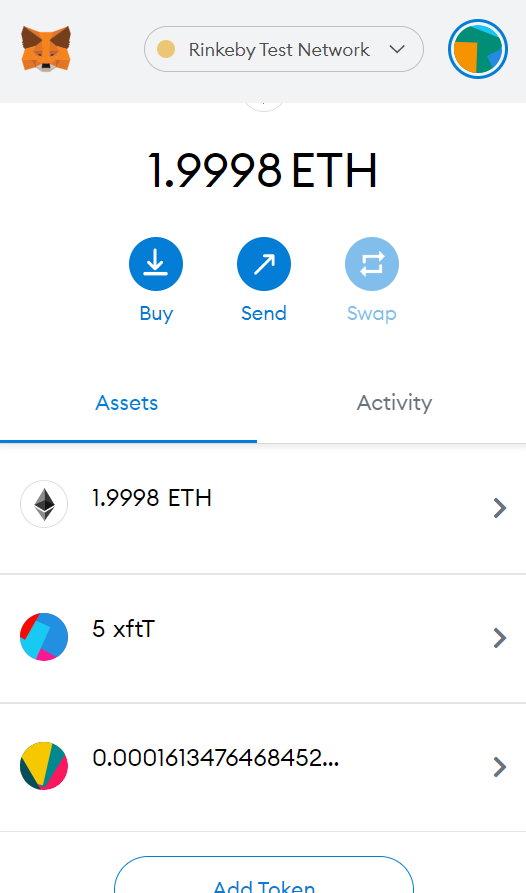 13. To see what happened, click the "Activity" tab in MetaMask, then click the most recent transaction, called "Contract Interaction."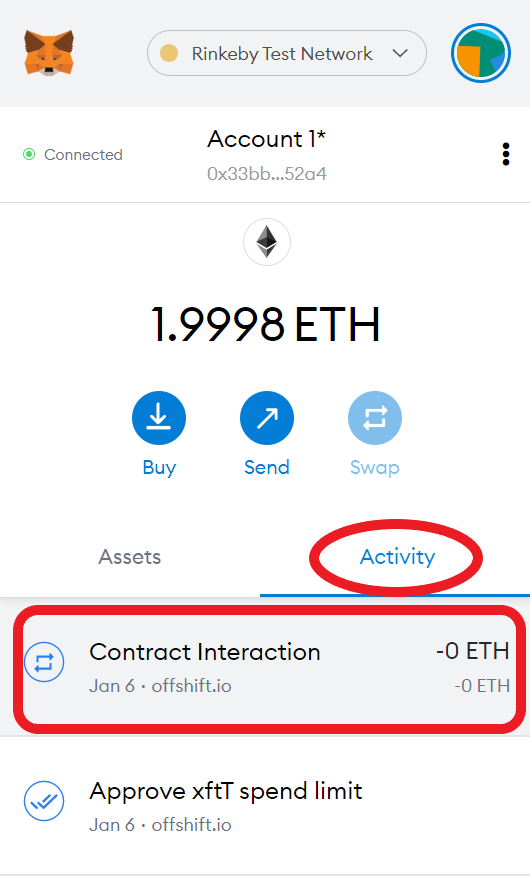 14. Then click the arrow next to "Details" to view the transaction in Etherscan.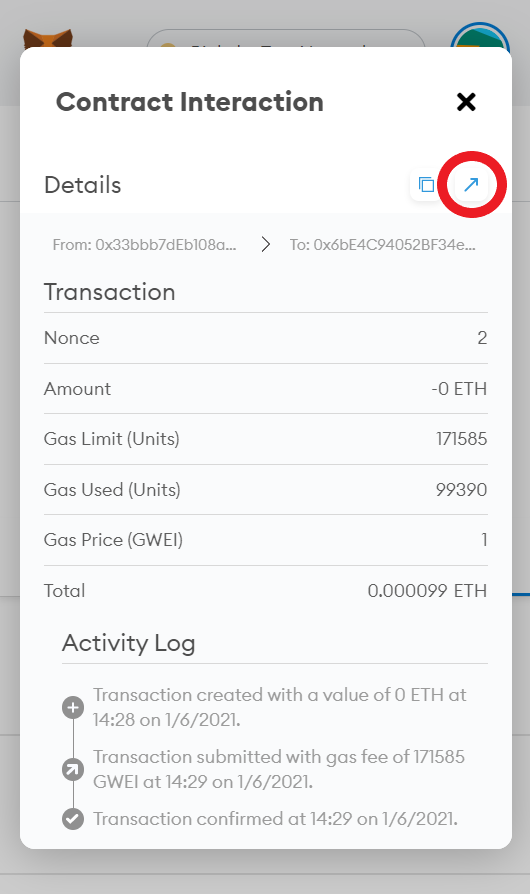 15. Click the image below to see the transaction we executed in the example above —
---
Thanks for taking the time to learn about Offshift! And thanks for testing! Be sure to come by the Offshift Telegram if you have any questions, and follow our official Twitter for all the latest in project news and updates!
---
About Offshift
Offshift is leading private decentralized finance (PriFi) with the world's first Private Derivatives Platform. It leverages zero-knowledge (zk) proofs and sources reliable, real-time price feeds from Chainlink's decentralized oracle network to enable users to mint zkAssets, an unprecedented line of fully private synthetics. Offshift's mostly anonymous team has developed a trusted reputation for their thorough privacy research, development and execution.
To learn more and get involved, visit the links below:
Website | Telegram | Discord | Twitter | Instagram | Uniswap | Sushiswap