Offshift to Launch Full Rebrand in February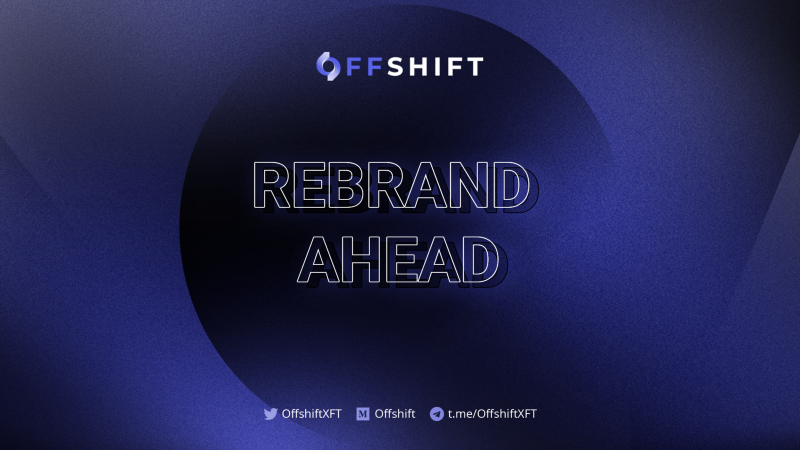 With development advancing rapidly on both Ethereum and Moonbeam, Polkadot's Ethereum-compatible Parachain, Offshift is now investing intensive resources and personnel toward a full project rebrand slated for launch by end-February, 2021.
After doubling down on development efforts to complete Moonbeam integration, Offshift remains hard at work and ahead of schedule. Thus, as we continue toward a highly anticipated Mainnet release, we will be dedicating increased attention to our presentation and community-facing channels.
Our rebrand will involve a restructuring of our value proposition, a complete makeover of our website, and a reproduction of critical documentation and web text, from our White Paper and Pitch Deck, to our social media presence and public engagements.
However, it goes without saying that our purpose, our platform, and our core principles remain unchanged; we are a like-minded team of individuals dedicated to protecting privacy rights in the digital space, and we will continue to develop our application on that accord.
Here's what you can expect post-rebrand:
→ An Entirely Reimagined Modern Website with Superior UX/UI
→ A Professional-grade White Paper & Reformed Pitch Deck with Upgraded Graphics
→ A Louder, more Prominent Social Media Presence
→ Weekly, High-Impact Publications on Medium and Elsewhere
→ Public Marketing Campaigns Across the Crypto-Asset Space
As always, continue to stay tuned in here on the official Offshift Blog. We've got big things in the works and on the way, and we're looking forward to bringing it to you this month.
About Offshift
Offshift is leading private decentralized finance (PriFi) with the world's first Private Derivatives Platform. It leverages zero-knowledge (zk) proofs and sources reliable, real-time price feeds from Chainlink's decentralized oracle network to enable users to mint zkAssets, an unprecedented line of fully private synthetics. Offshift's mostly anonymous team has developed a trusted reputation for their thorough privacy research, development and execution.
To learn more and get involved, visit the links below:
Website | Telegram | Discord | Twitter | Instagram | Uniswap | Sushiswap