SushiSwap LP Rewards: Month 4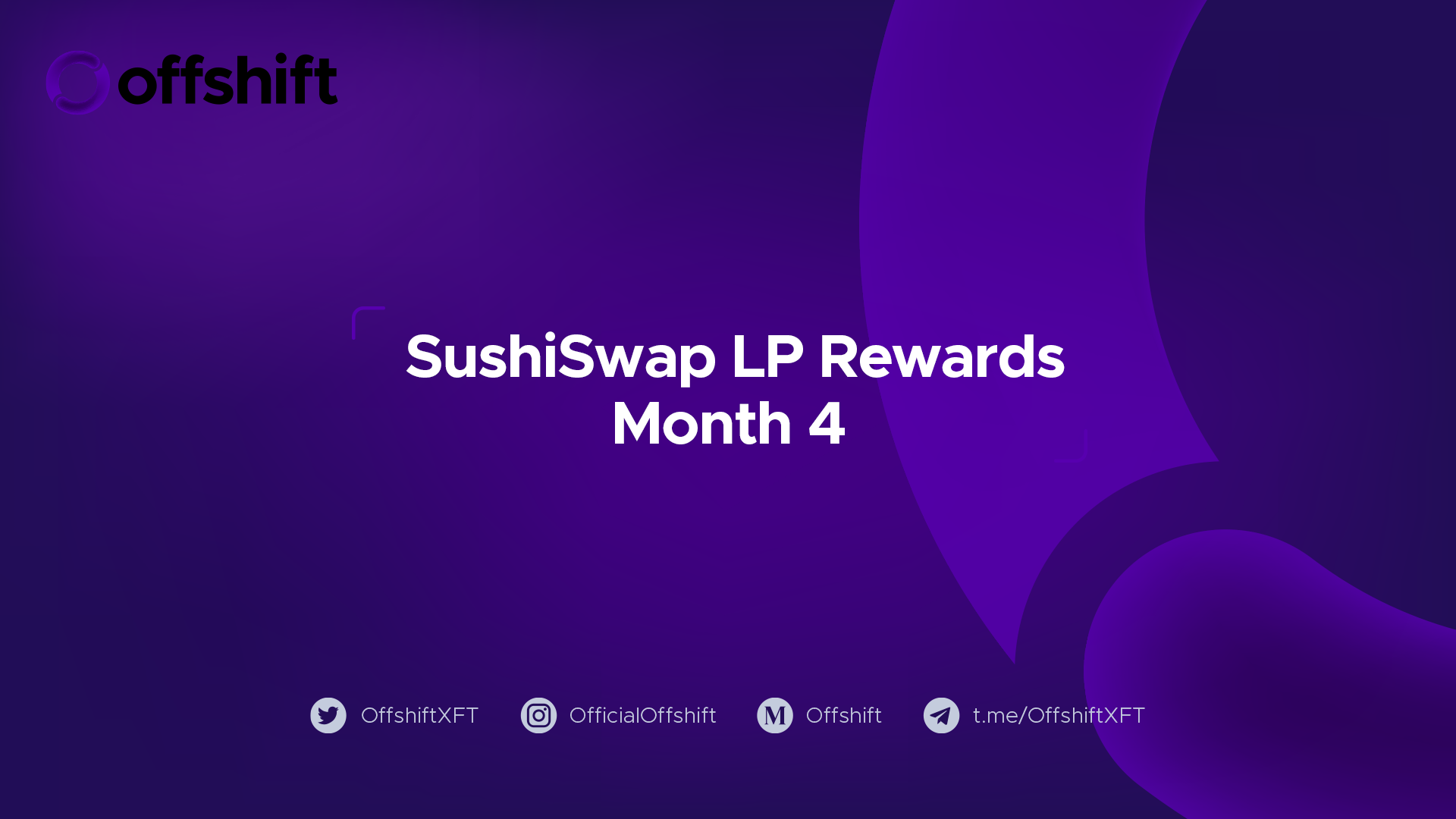 We'd like to thank all those who have participated in our SushiSwap LP Rewards Program since its launch on March 19th, as well as those who have joined in recent months.
The SushiSwap XFT-WETH market currently has more than $270,000 in liquidity, with 94.5% of Liquidity Provider tokens being staked in Offshift's Dual-Liquidity Mining contract.
Over the course of the first three months liquidity providers have earned 30,000 XFT and more than 1,600 SUSHI - totaling more than $44,000 in rewards.
With Month 3 of the SushiSwap LP Rewards Program approaching its June 17 close, the Offshift team is pleased to announce that we will continue to incentivize early liquidity providers with a fourth consecutive month of 10,000 XFT rewards.
Month 4 of the SushiSwap LP Rewards Program will begin Thursday, June 17 and conclude Saturday, July 17. Users will continue to earn both XFT and SUSHI by staking through the Offshift Staking Dashboard.
We'd like to thank the Offshift community for continued support. If you haven't yet joined our Discord, be sure to get onboard for our next Community Call and PriFi AMA!
---
About Offshift
Offshift is leading private decentralized finance (PriFi) with the world's first Private Derivatives Platform. It leverages zero-knowledge (zk) proofs and sources reliable, real-time price feeds from Chainlink's decentralized oracle network to enable users to mint zkAssets, an unprecedented line of fully private synthetics. Offshift's mostly anonymous team has developed a trusted reputation for their thorough privacy research, development and execution.
To learn more and get involved, visit the links below:
Website | Telegram | Discord | Twitter | Instagram | Uniswap | Sushiswap