Offshift Releases Complete Mainnet Development Roadmap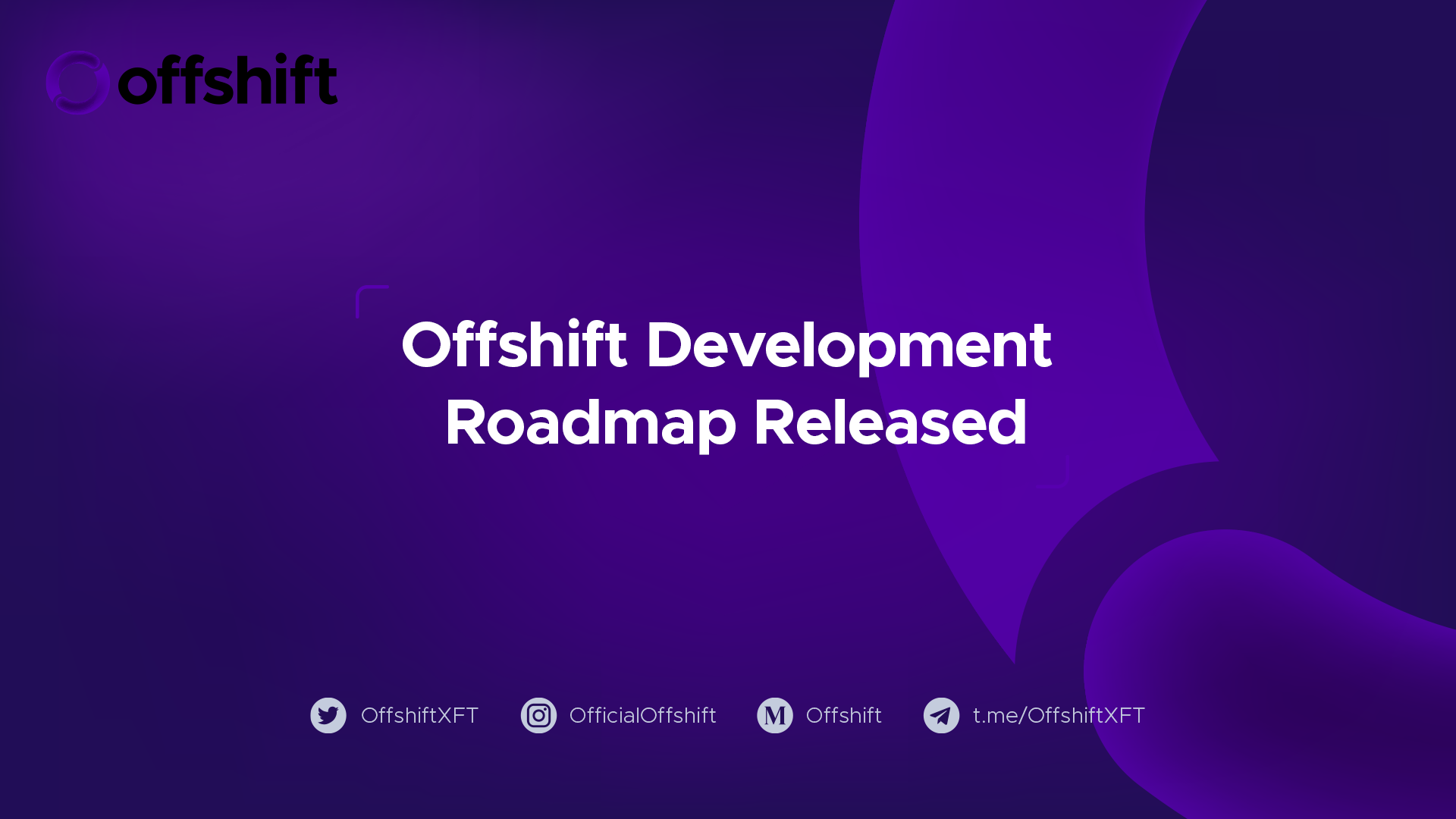 Check out our Development Milestones through January 2022
The Offshift team has released a comprehensive development roadmap outlining all major development milestones leading up to our January 2022 mainnet release. Check it out:
Offshift Mainnet Development Roadmap
Since partnering with Zokyo on joint feasibility research and the development of our PriFi platform, we have been proceeding on course with all development objectives. We published the Offshift Yellowpaper last week, and with the release of our official Mainnnet Development Roadmap, we are already digging into the code.
Still hungry for more? All of our code is fully open source on our decentralized Git via GitLab. Come check out what we've already built!
Questions about our Mainnet Development Roadmap or Yellowpaper? Send them in to our dedicated Discord channel or via this form, and we'll be sure to cover them in our upcoming Community Call and PriFi AMA on July 1 at 12pm ET. By submitting a question, you'll also be eligible to become one of 5 winners of 100 XFT that we'll be selecting at random during the call. Don't miss out!
---
About Offshift
Offshift is leading private decentralized finance (PriFi) with the world's first Private Derivatives Platform. It leverages zero-knowledge (zk) proofs and sources reliable, real-time price feeds from Chainlink's decentralized oracle network to enable users to mint zkAssets, an unprecedented line of fully private synthetics. Offshift's mostly anonymous team has developed a trusted reputation for their thorough privacy research, development and execution.
To learn more and get involved, visit the links below:
Website | Telegram | Discord | Twitter | Instagram | Uniswap | Sushiswap