Offshift Dev Update, Mid-September 2021: Range Proofs 2.0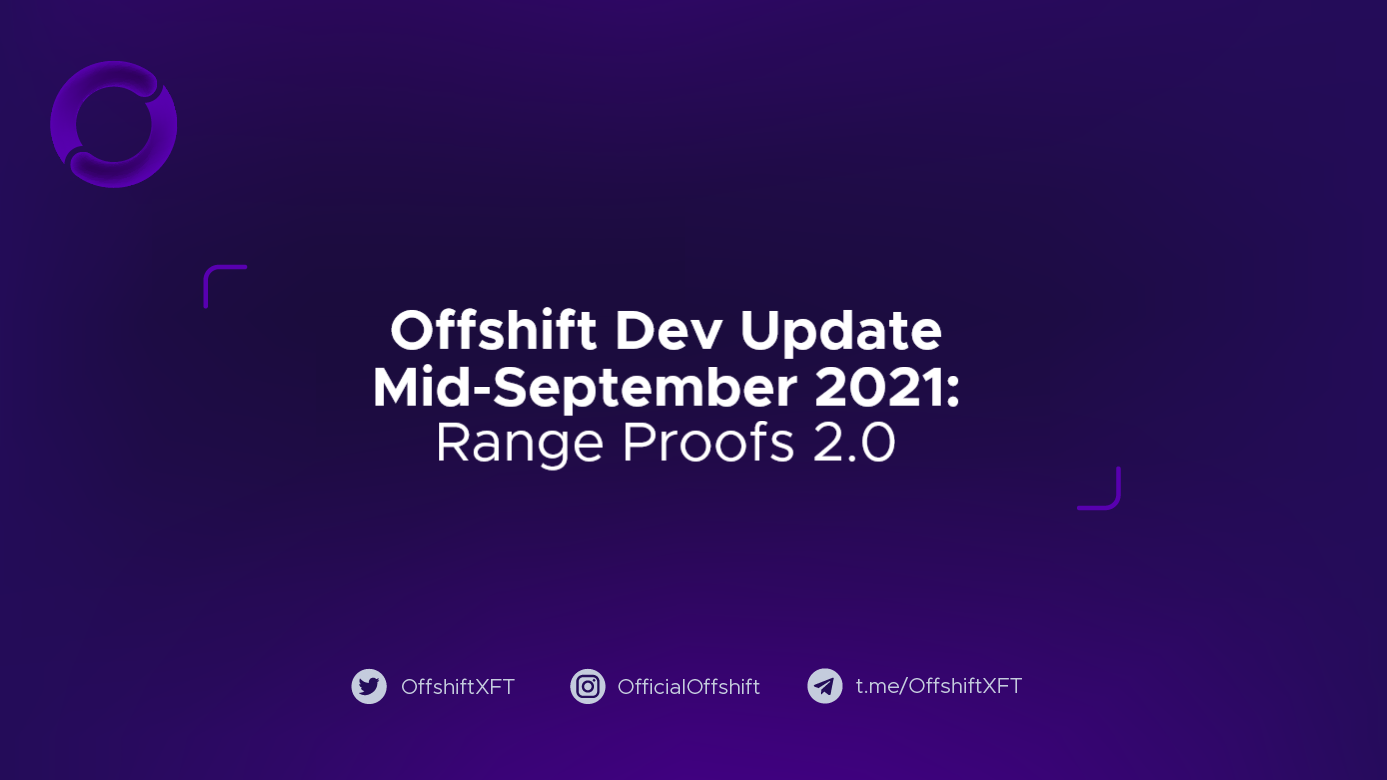 September 21, 2021
Offshift is working with Zokyo to develop the platform that will finally bring private finance, or PriFi, live on Ethereum's Layer 1.
Here's a progress report since our last update in early September 2021.
Zokyo continues to work on the cryptography for Offshift's derivatives platform. Recently, the team has been focused on range proofs, and continues to make progress on that front.
What are range proofs?
Range proofs are fundamental to the value proposition of zero knowledge cryptography — specifically, the ability to verify information without revealing it. Range proofs are a specific subset of that ability, specifically allowing verifiers to check that a secret (a result) is within a certain range without revealing the exact answer or the underlying information.
Why are range proofs important?
Range proofs are particularly critical for the growth of PriFi. When transferring funds between addresses, applications and users must be able to verify the sum of the transfer without disclosing the amount. Thus, range proofs provide a solution that allows users to confidently interact with each other in a private financial ecosystem, ensuring that everyone can keep their information private without hampering the composability of decentralized finance.
For a more detailed scenario of range proofs, see our last dev update.
What's next for Zokyo's work on range proofs?
The team will continue to test the implementation of range proofs as they build out the set of cryptographic proofs to enable PriFi on Ethereum.
---
To learn more and get involved, visit the links below:
Website | Telegram | Discord | Twitter | Instagram | YouTube | Buy XFT