Offshift Pilot Goes Live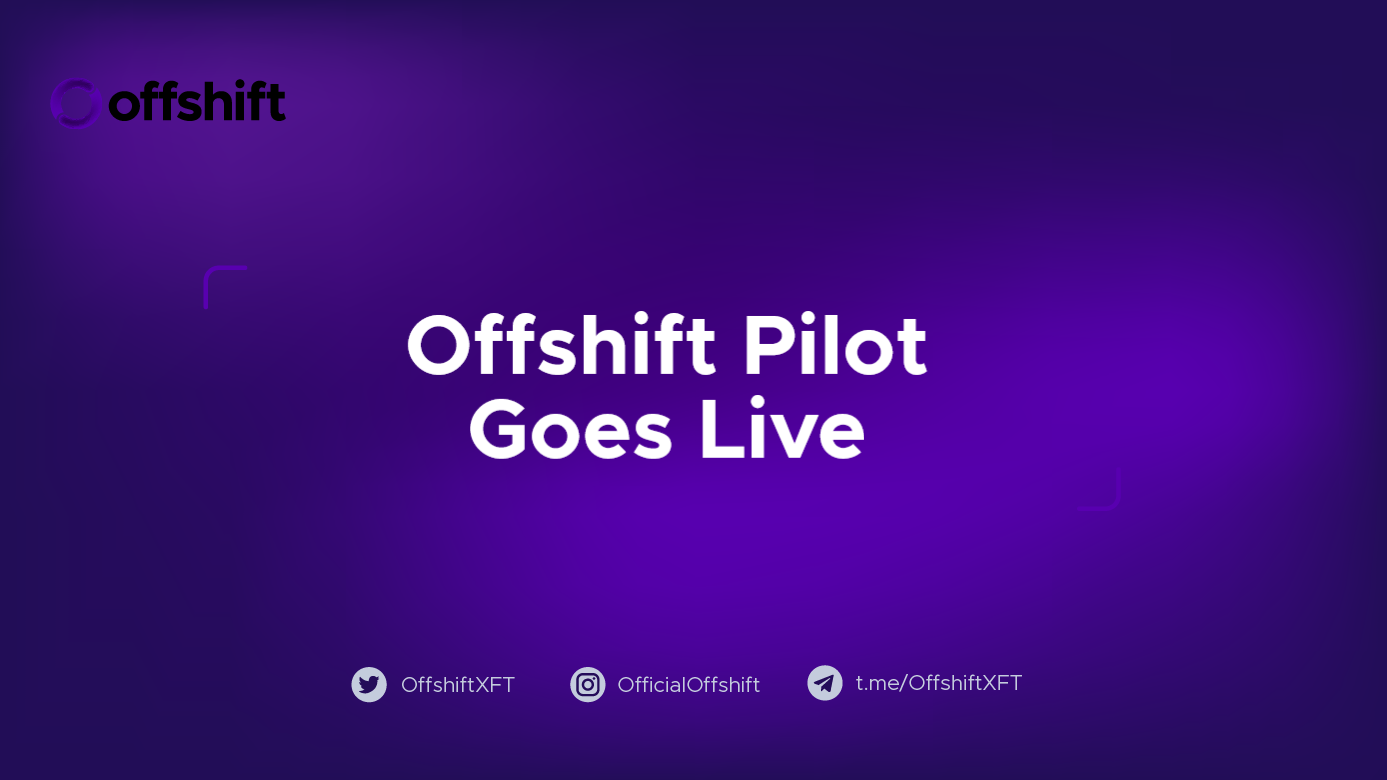 December 31, 2021
Offshift is proud to announce the official release of the Offshift Pilot. The first iteration of Offshift's Minimum Viable Product (MVP) is now live and available for users to interact with from the client side using the accompanying guide.
In addition to signifying a major milestone for Layer 1 privacy on Ethereum, the Offshift Pilot showcases 8 months of powerful collaboration between the Offshift core team and our long-term partners at blockchain engineering studio Zokyo.io. We are excited to continue building out our PriFi solution alongside Zokyo in 2022.
The Offshift team invites our community to explore the Pilot app, and encourages everyone participating to play an active role in contributing to the growth and evolution of what will become the first private DeFi protocol on Ethereum Layer 1.
To use the Pilot, users will locally deploy a Docker container and interact with it via REST API. From either command-line interface or a browser users can perform the following functions:
Generate Public and Private Keys

Generate a Single-User Schnorr Signature

Generate a MultiSig Schnorr Signature

i. Aggregate Keys

ii. Generate a new R pair for each participant

iii. Generate a common R

iv. Generate a Signature for each participant

v. Aggregate Signatures

Perform Deposit Function

i. Single-User Schnorr signature

ii. Generate a Commitment

iii. Perform Deposit

Transfer Hidden Tokens

i. Multisig Schnorr signature

ii. Transfer

Perform Withdrawal Function

i. Single-User Schnorr Signature

ii. Change Commitment Generation

iii. Perform Withdrawal
You can get your hands on the Offshift Pilot here.
For support and inquiries regarding our pilot or any other part of the Offshift ecosystem, come join our community channels on Discord and Telegram to connect with our team directly.
To stay up-to-date and in-the-know as the pilot evolves into our Mainnet platform, slated for Q1 2022, stay tuned here on the official Offshift Blog and follow us on Twitter.
---
About Offshift
Offshift is leading private decentralized finance (PriFi) with the world's first Private Derivatives Platform. It leverages zero-knowledge (zk) proofs and sources reliable, real-time price feeds from Chainlink's decentralized oracle network to enable users to mint zkAssets, an unprecedented line of fully private synthetics. Offshift's mostly anonymous team has developed a trusted reputation for their thorough privacy research, development and execution.
To learn more and get involved, visit the links below:
Website | Telegram | Discord | Twitter | Instagram | YouTube | Buy XFT