Offshift Launches Offshift Academy to Serve Up Fresh, User-friendly Content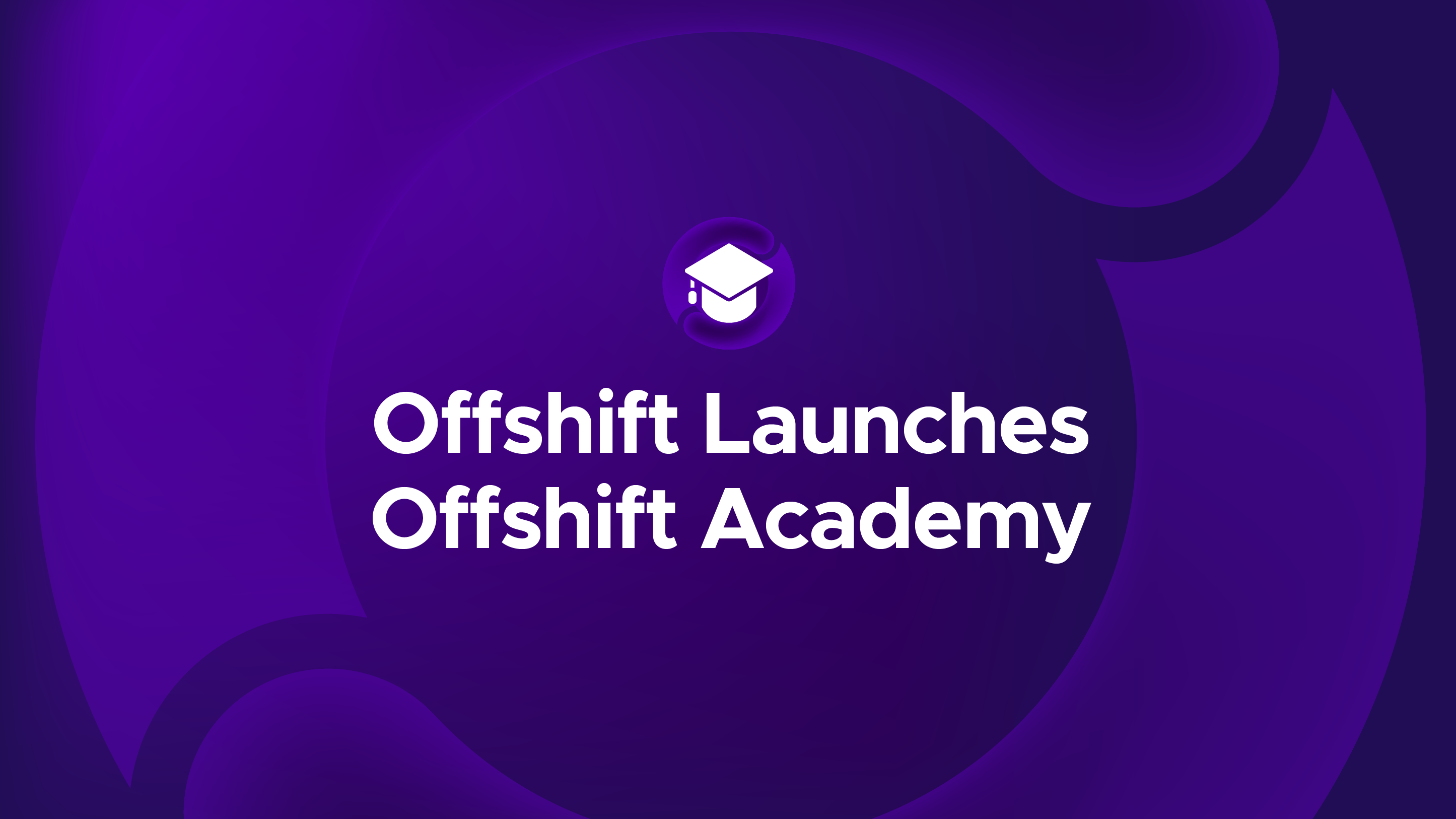 January 5, 2022
Offshift is pleased to announce the official launch of Offshift Academy, the home base for educational content in the Offshift ecosystem.
As a technical and multi-faceted project, Offshift is focused on delivering private decentralized finance to a wide and diverse body of users with varying levels of proficiency and experience navigating the crypto space. As such, Offshift Academy will compose a growing library of short videos that distill various elements of the project, platform, and ecosystem into simple, bite-sized pieces of content.
So whether users are encountering Offshift for the first time, learning how to use the platform, or seeking out information about one specific component of the protocol, Offshift Academy will be able to support them as they explore the Offshift ecosystem.
Both Offshift Academy and its original content are products of the Offshift core team and PriFi Pioneers alike. We are proud to be working alongside many bright, capable, and talented individuals in our community to advance our ecosystem. We are also excited to involve our community in ecosystem projects whenever possible as our platform goes live and begins to take on a life of its own.
Offshift Academy will release videos at a rate of one to two per month, and will consistently publish new content on Wednesdays.
To learn more about Offshift and Offshift Academy, watch the 5-minute debut video:
---
---
As always, to stay up-to-date and in-the-know about everything Offshift as we prepare for the launch of our unprecedented PriFi platform, stay tuned here on the official Offshift Blog.
---
About Offshift
Offshift is leading private decentralized finance (PriFi) with the world's first Private Derivatives Platform. It leverages zero-knowledge (zk) proofs and sources reliable, real-time price feeds from Chainlink's decentralized oracle network to enable users to mint zkAssets, an unprecedented line of fully private synthetics. Offshift's mostly anonymous team has developed a trusted reputation for their thorough privacy research, development and execution.
To learn more and get involved, visit the links below:
Website | Telegram | Discord | Twitter | Instagram | YouTube | Buy XFT