Offshift Dev Update Mid August 2022: Pilot v2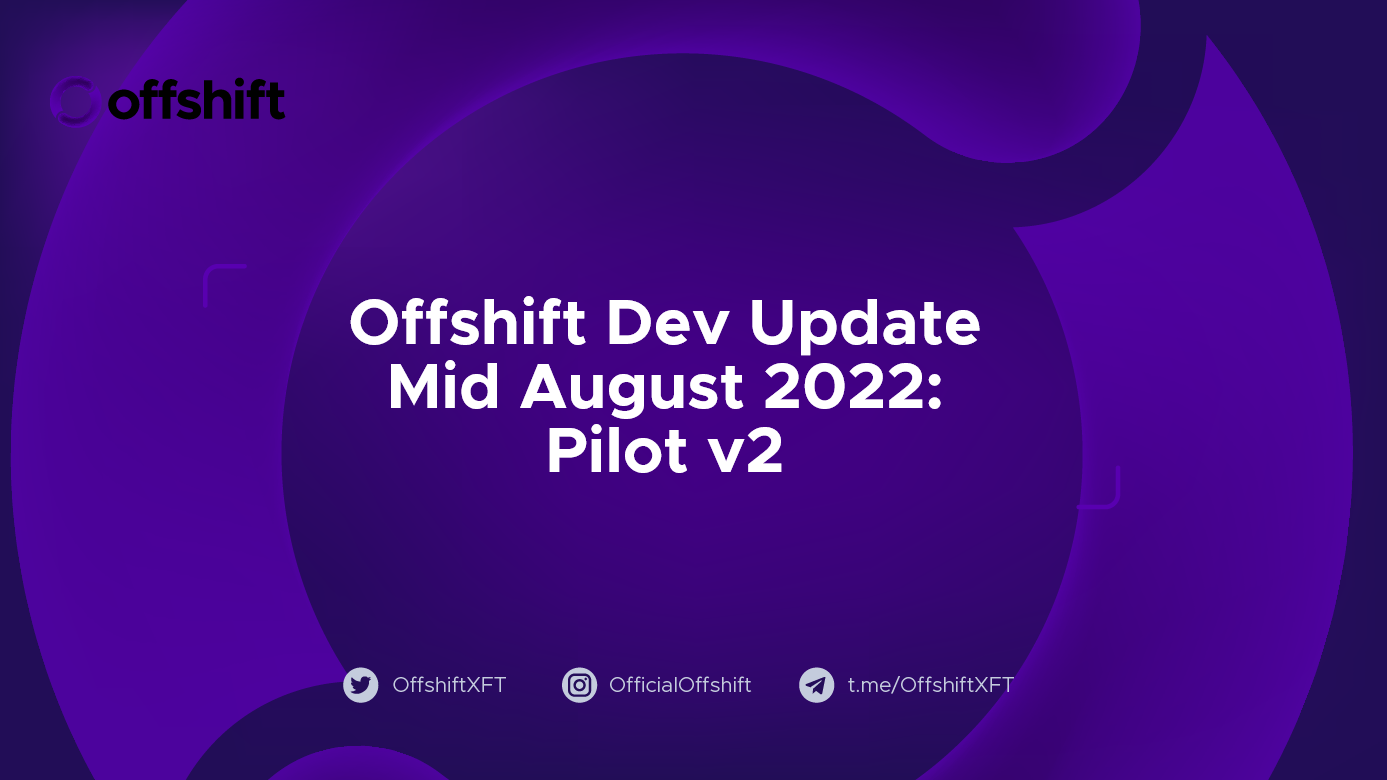 August 12, 2022
Offshift Core is pleased to announce the official launch of the Offshift anon Pilot v2, featuring oracle price feed integration. Integrating price feeds is a significant milestone outlined in the Offshift anon Development Roadmap to Testnet, released in July.
As in the Offshift anon Pilot v1, users can burn testnet XFT to generate a deposit note, and may subsequently redeem the note to mint aUSD. But here's the difference: in Pilot v1, XFT and aUSD Shifts were pegged at a fixed rate of 1:1 (1 XFT per 1 aUSD), whereas in Pilot v2, the integrated oracle price feeds allow for price variation such that users redeem different amounts of aUSD relative to the variable price of XFT.
Like Pilot v1, the Offshift anon Pilot v2 operates in CLI (Command Line Interface) for now. But don't worry – you don't need any technical experience or special hardware to explore it for yourself. Whether or not you've played around with v1, going for a quick test run with Pilot v2 is a breeze.
Get the wheels turning with the Offshift anon Pilot v2. For Pilot instructions, refer to the Offshift anon Pilot v1 instruction manual, released in Offshift Core's Late July Dev Update.
The Offshift Core team is picking up momentum, nailing every development milestone along the way, and providing full transparency in the process. To keep up with the development of our forthcoming platform, Offshift anon, check out our Development Roadmap to Testnet, and stay tuned here on the official Offshift Blog for our biweekly dev updates.
---
Have questions? You're in the right place! Offshift Core will be hosting our August Community Call and PriFi AMA on Thursday, August 25 at 12pm ET. Stay tuned by following the official Offshift Twitter Account and joining our community Telegram channel – we'll be releasing the AMA question submission link in the weeks ahead. And as always, we'll be sending out 100 XFT to the 3 best questions submitted from our community!